NewJazz
Fabricio Pereira
I'm so lucky to be able to play with this fantastic upright bass player; Fabricio Pereira. Below we'll have a short description of Fabricio and some links to his GREAT MUSIC - check him out, he's just so talented!!! - Oliver.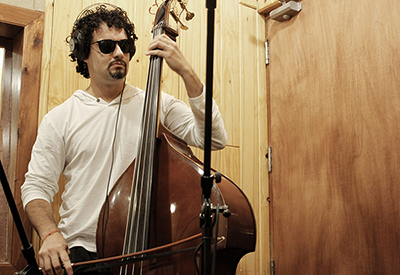 Fabricio is a composer, arranger and jazz double bass player from Brazil, currently residing in Havana, Cuba.
He has played and traveled around the world and collaborated with many jazz musicians such as Dave Weckl, Victor Goins and many more.
In his most recent project Fabricio composes and performs his own original music, a mixture between jazz, Brazilian music and contemporary classical altogether with a surrealist touch!!! The project is called FOSMEA.

Check out Fabricio's Great Music: